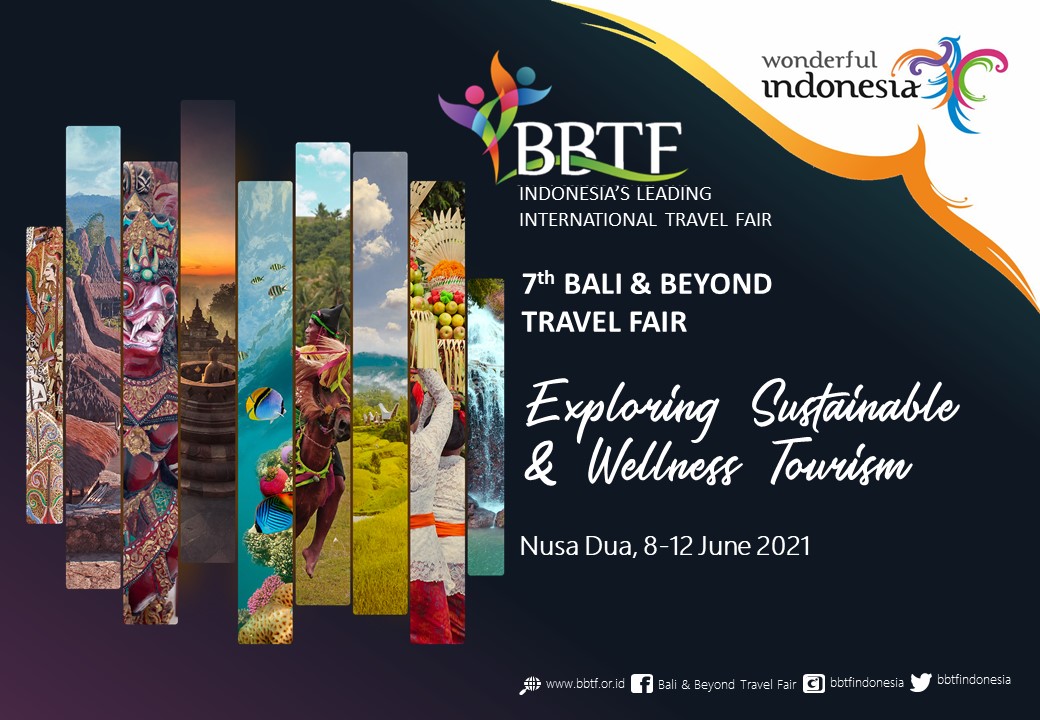 Dear Valued Partners,

Bali & Beyond Travel Fair committee proudly announces the 7th BBTF 2021 will be held on 8-12 June in Bali with an upgraded implementation of health protocols. CHSE (Cleanliness, Health, Safety and Environment) standard will be applied as part of our nation's focus in allowing people to feel safe and protected. So Mark on your calendar!

Renowned as Indonesia's leading International Travel and Tourism Fair, BBTF is in the position as part of nation's strategy to promote new opportunity and to facilitate the industry's recovering path from the current social impact.

Consistently supported by the Ministry of Tourism from its early years, BBTF gathers International and National Buyers to meet Sellers from Bali as well as other priority destinations of Indonesia together in a single forum - BBTF 2021 will be conducted both online and offline.

Also this year in line with our President's vision to advance the industry, the government presents some creative economy sectors including culinary, art, fashion, innovation and all the potentials & strengths of Indonesia's super priorities destinations.

"EXPLORING SUSTAINABLE & WELLNESS TOURISM" is chosen to be the central theme to represent ecosystem of tourism. Further, to enhance the attractiveness of this yearly event, number of new activities and forums will be conducted with reputable speakers that will address new opportunities and trends, industry insights, highlighting the diversity of Indonesia's regional cultures as a strategical asset for responsible growth.

BBTF hopes with continuous trust and full support from both local provinces and sellers, together we will achieve the goals of our nation, and brought the potential of Indonesia from Bali. Something to look forward too, especially under the new Ministry of Tourism and Creative Economy – we will see a lot of World's events coming to Indonesia.

More information about the 7th BBTF 2021 "EXPLORING SUSTAINABLE & WELLNESS TOURISM" will be coming in our next posts. Be sure to check them out!

Sending you our best regards,
Bali & Beyond Travel Fair
Media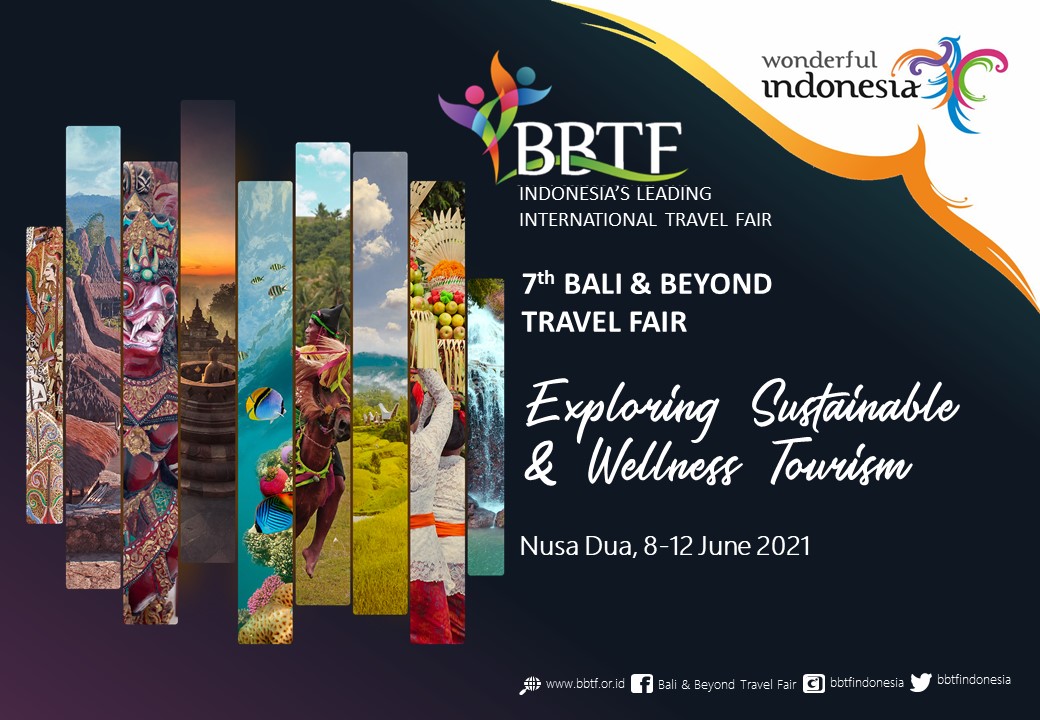 ---
---
2021-02-16 16:56:39
Oleh:

badungkab

Dibaca:

54

Pengunjung
---